i-AM 2010 presents: Storytelling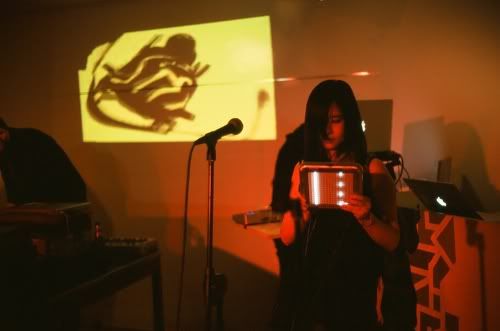 photo credit: Julius Landau

When: 28 March 2010, 8.00PM
Where: Singapore Art Museum: The Glass Hall
Pricing: $15 (pre-sale), $20 (at the door)
Tickets available at http://www.tdc.sg/events/details.aspx?eid=6546 or by emailing ili.razid@mylasalle.sg!

Armed with a kaleidoscope of musical gadgets and toys, The Analog Girl will take you on a musical odyssey of myths and legends in Storytelling, an intimate evening of electronic tunes held at the Singapore Art Museum: The Glass Hall. Undoubtedly a femme fatale of the local music scene, The Analog Girl's unique and seductive sound will be sure to mesmerize, bringing down the barriers between the artist and the audience as she shares her musical stories of love and the universe.

Organised and conceptualised by Diploma in Arts Management students as part of the LASALLE SHOW 2010.